War drew us from our homeland
In the sunlit springtime of our youth.
Those who did not come back alive remain
in perpetual springtime -- forever young --
And a part of them is with us always."
Author Unknown

"A man who kills on his own is a murderer. A man who kills at his government's request is a national hero."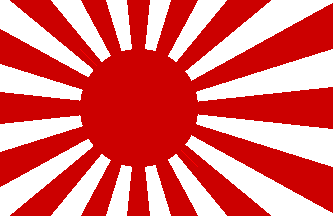 Attack At Pearl Harbor, 1941
The surprise was complete. The attacking planes came in two waves; the first hit its target at 7:53 AM, the second at 8:55. By 9:55 it was all over. By 1:00 PM the carriers that launched the planes from 274 miles off the coast of Oahu were heading back to Japan.
Behind them they left chaos, 2,403 dead, 188 destroyed planes and a crippled Pacific Fleet that included 8 damaged or destroyed battleships. In one stroke the Japanese action silenced the debate that had divided Americans ever since the German defeat of France left England alone in the fight against the Nazi terror.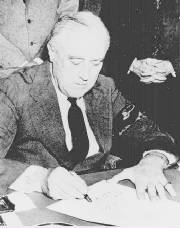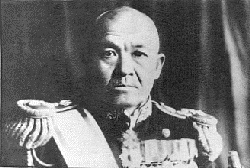 Word of the attack reached President Roosevelt as he lunched in his oval study on Sunday afternoon. Later, Winston Churchill called to tell him that the Japanese had also attacked British colonies in southeast Asia and that Britain would declare war the next day. Roosevelt responded that he would go before Congress the following day to ask for a declaration of war against Japan. Churchill wrote: "To have the United States at our side was to me the greatest joy. Now at this very moment I knew the United States was in the war, up to the neck and in to the death. So we had won after all!...Hitler's fate was sealed. Mussolini's fate was sealed. As for the Japanese, they would be ground to powder."
On Monday, FDR signed the declaration of war granted by Congress. One day later both Germany and Italy, as partners of Japan in the Tripartite Pact, declared war on the US.

I fear we have awakened a sleeping giant, and filled him with a terrible resolve.

After attack on Pearl Harbor.
Yamamoto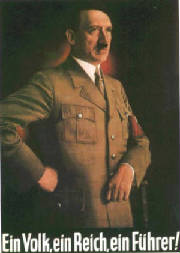 "How fortunate for governments that the people they administer don't think"

Adolph Hitler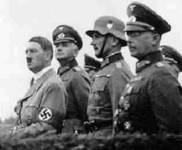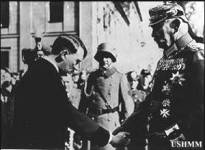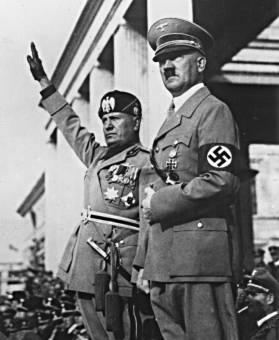 "The great masses of the people more easily fall victim to a big lie than a small one."

Adolph Hitler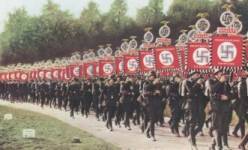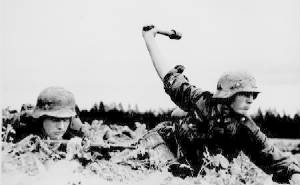 Sometimes
There are just no words...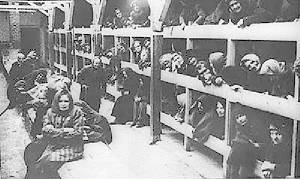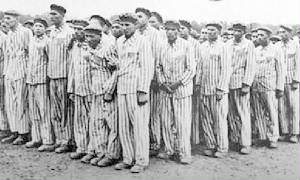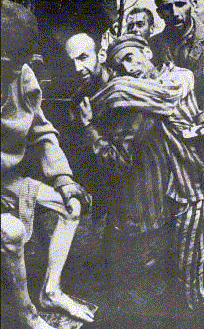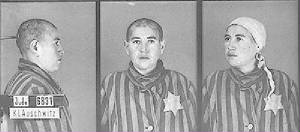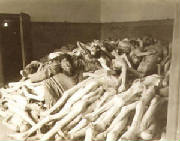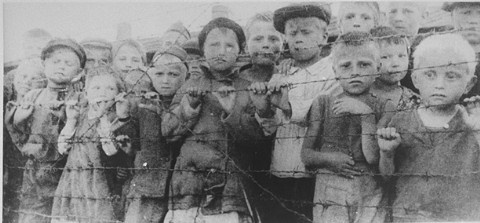 People sleep peaceably in their beds at night only because
rough men stand ready to do violence on their behalf.
-George Orwell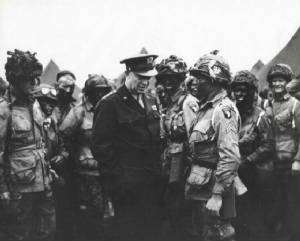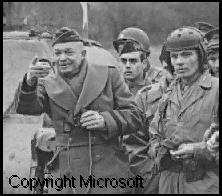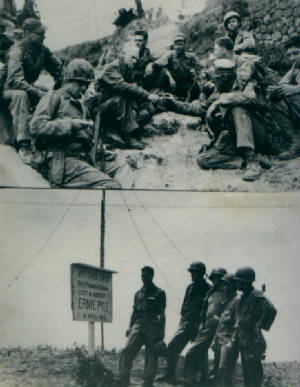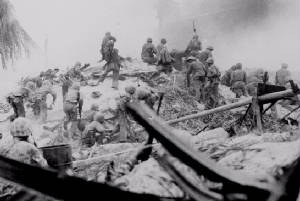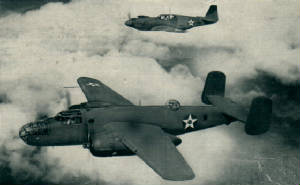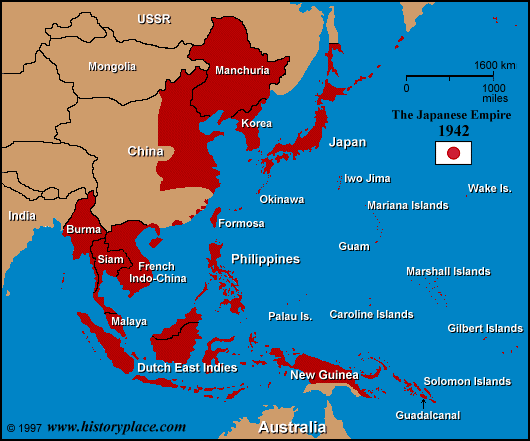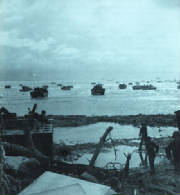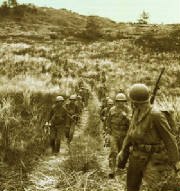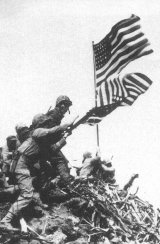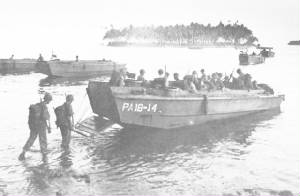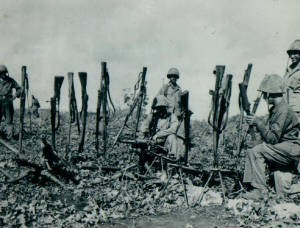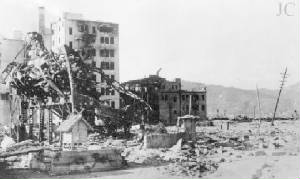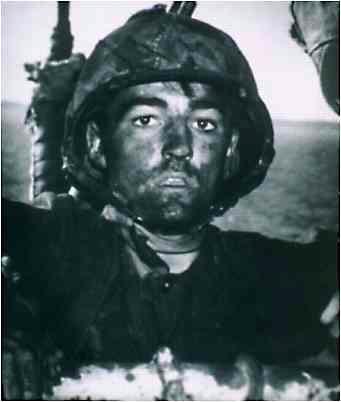 ''THE THOUSAND YARD STARE''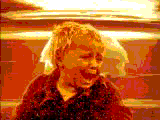 "The way to win an atomic war is to make certain it never starts. "
~Omar Bradley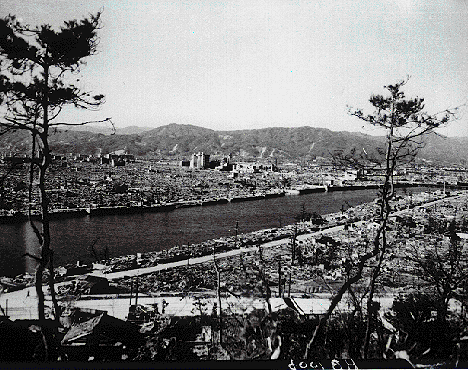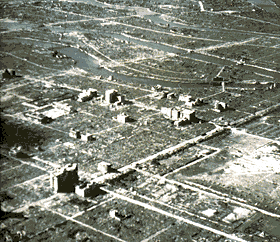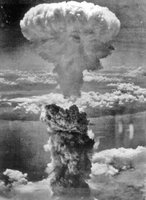 "War is the only game in which it doesn't pay to have the home-court advantage."
~Dick Motta



The United States dropped atomic bombs on Hiroshima and Nagasaki, Japan. On August 6, 1945, a B-29 bomber--the Enola Gay--released a 9,700-pound uranium bomb, nicknamed Little Boy, over the city of Hiroshima in southern Japan. Hiroshima was an important military and communications center with a population of 300,000. It was also the only primary target city not thought to have American prisoners. Little Boy detonated 1,900 feet above the city, killing 70,000 people and wounding another 70,000. The bomb devastated everything within five square miles. President Truman warned Japan that if it didn't surrender, the United States would attack other targets with equally devastating results.



The Japanese did not surrender, and the United States continued conventional bombing raids on Japanese cities. On August 9, another B-29 bomber--Bock's Car--headed to bomb Kokura Arsenal; however, the pilot switched to his secondary target, Nagasaki, because of the weather over Kokura. Nagasaki was the home of a Mitsubishi torpedo manufacturing plant. Bock's Car dropped a 10,000-pound plutonium bomb, nicknamed Fat Man, over the slopes of Nagasaki. Fat Man killed 40,000, injured 60,000, and destroyed three square miles of the city. Japan surrendered on August 14, 1945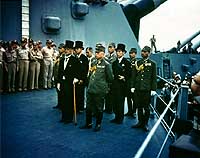 You're an old-timer if you can remember when setting the world on fire was a figure of speech.
~Franklin P. Jones, referring to the atomic bomb



Soldier
God bless the soldier. They give themselves for us.
They show love, compassion and honor in all that they do.
They are killers and they are lovers, sinners and worshippers.
They are so many things but most of all they are patriots.
May we all learn to instill in ourselves their characteristics.
May we all learn to love our country and each other as much as the soldier does.

Don't forget the soldier.When you go to school you do this because a soldier fought for you.
When you speak freely against whatever know that you do this because of a soldier.
When you lay your head down at knight in safety, know that a soldier may not be sleeping that night,
they will be fighting so that you may sleep in safety. Don't forget our troops and remember to keep them in your prayers.

God bless America. God bless her soldiers and all of our brothers in arms.